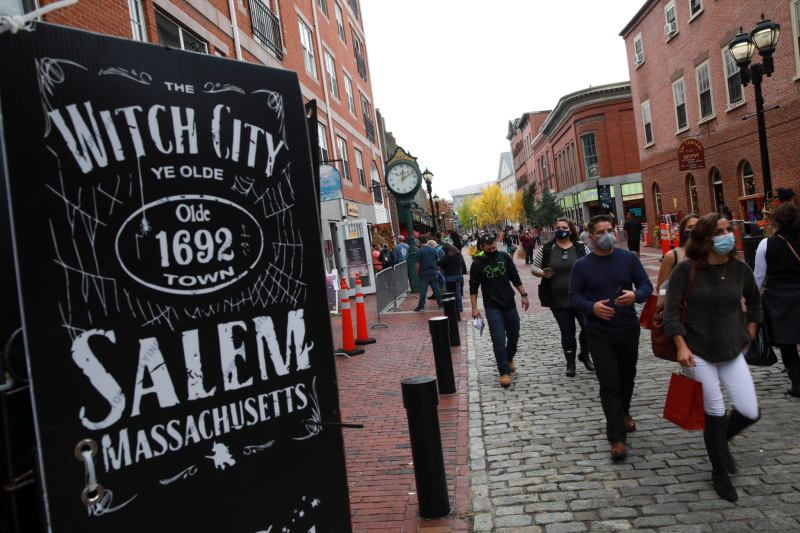 Come along for the ride to beautiful, historic Salem, Massachusetts, one of America's most historic seaports. Enjoy the historic waterfront, soak up the history in museums and attractions, and indulge at one of the terrific local restaurants (please make reservations!).
SALEM ON YOUR OWN
If you'd just like to come along for the ride and do Salem on your own, please join us! Events happening while we're visiting include the Haunted Boz Baz Street Fair, Salem Psychic Fair & Witches Market, and more!A great way to get around Salem is the Salem Trolley. You can hop on and off all day through town.
If you would like to check it out, you can visit: http://salemtrolley.com/
Please note, this is NOT included with our trip and will be on your own.
And for more information on Salem, please check out: https://www.salem.org/about-salem/faq/
Wear comfortable shoes, dress in layers, and make reservations if you want to have lunch at a local restaurant or want to visit other attractions.
We depart from Lawrence Jr. High School parking lot at 7:00 a.m. sharp with a pick-up at 7:30 a.m. at the Gardiner Park and Ride across from the Service Plaza.
Leaving Salem at 5:00 p.m.